Yoga Retreat 2023 with Mary Madhavi
7th – 14th July @ Penpont House, Brecon
Building upon the experience of both Yoga classes and Yoga days, a Yoga retreat allows you to immerse yourself in an atmosphere of peace and tranquillity, and focus on developing a deeper understanding of yourself.
This year's locations is the beautiful and serene Penpont House set in the spiritual heart of Wales, Brecon. 
The purpose of Retreat is to give the mind a rest, to get into the body, to be in the present moment.
It is wonderful to be for a while with others of like mind.
Retreats give us a safe space in which to work, that may not be available in the outside world.
Teachers, students and those simply interested in Yoga are all welcome.
Price for the 7 day retreat only £620
To reserve your spot on the Retreat, please fill in the form below
and make a payment of £70 deposit using the Paypal button below.
Pen Pont, Brecon – Yoga Retreat 2023
Provisionally book your place now and we'll get back in touch as soon as possible to confirm your booking but don't worry – there is no commitment to pay anything at this point. We'll confirm everything with you and look forward to enjoying an amazing weekend together.
A deposit of £70 is required to guarantee your place on the Retreat, with the balance payable by arrangement prior to the weekend. Please return to this page after submitting your booking and pay via the PayPal link (Paypal and all Credit/Debit cards accepted).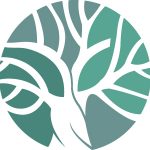 YOGA CLASSES FOR 2023
Start off your New Year in an fun, healthy and productive way with yoga classes at the Woodland Retreat. Find out more details on the Yoga Classes page now.
YOGA CLASSES VIA ZOOM
Tuesday Evenings - 7.30pm
Weds / Friday Mornings - 7.00am