Winter Yoga Retreat 2023 with Mary Madhavi
24th – 26th November @ Penpont House, Brecon
Building upon the experience of both Yoga classes and Yoga days, a Yoga retreat allows you to immerse yourself in an atmosphere of peace and tranquillity, and focus on developing a deeper understanding of yourself.
This year's locations is the beautiful and serene Penpont House set in the spiritual heart of Wales, Brecon. 
The purpose of Retreat is to give the mind a rest, to get into the body, to be in the present moment.
It is wonderful to be for a while with others of like mind.
Retreats give us a safe space in which to work, that may not be available in the outside world.
Teachers, students and those simply interested in Yoga are all welcome.
Price for the 3 day retreat only £375 all inclusive
To reserve your spot on the Retreat, please fill in the form below
and make a payment of £150 deposit using the Paypal button below.
Pen Pont, Brecon – Winter Yoga Retreat 2023
Provisionally book your place now and we'll get back in touch as soon as possible to confirm your booking but don't worry – there is no commitment to pay anything at this point. We'll confirm everything with you and look forward to enjoying an amazing weekend together.
A deposit of £150 is required to guarantee your place on the Retreat, with the balance payable by arrangement prior to the weekend. Please return to this page after submitting your booking and pay via the PayPal link (Paypal and all Credit/Debit cards accepted).
What to expect on your Yoga Retreat
Participants are encouraged to take part as much as possible. However rest is important so if you need to sleep just let Mary know.
One day we may go on the river in a Canadian canoes, some people like to go swimming in the river. We will build a bonfire too and watch the stars.
This week is worth every moment. The place is sublime, the food is too.
The yoga practice will enhance you in body and mind.
There will be no telephones unless there is an emergency and you can give Penpont's number which I will give you on arrival.
No television, radio or drugs or drink. A way to pull away from everyday life.
Remember – this is not set in stone as we discuss any personal needs at our first meeting on the Friday.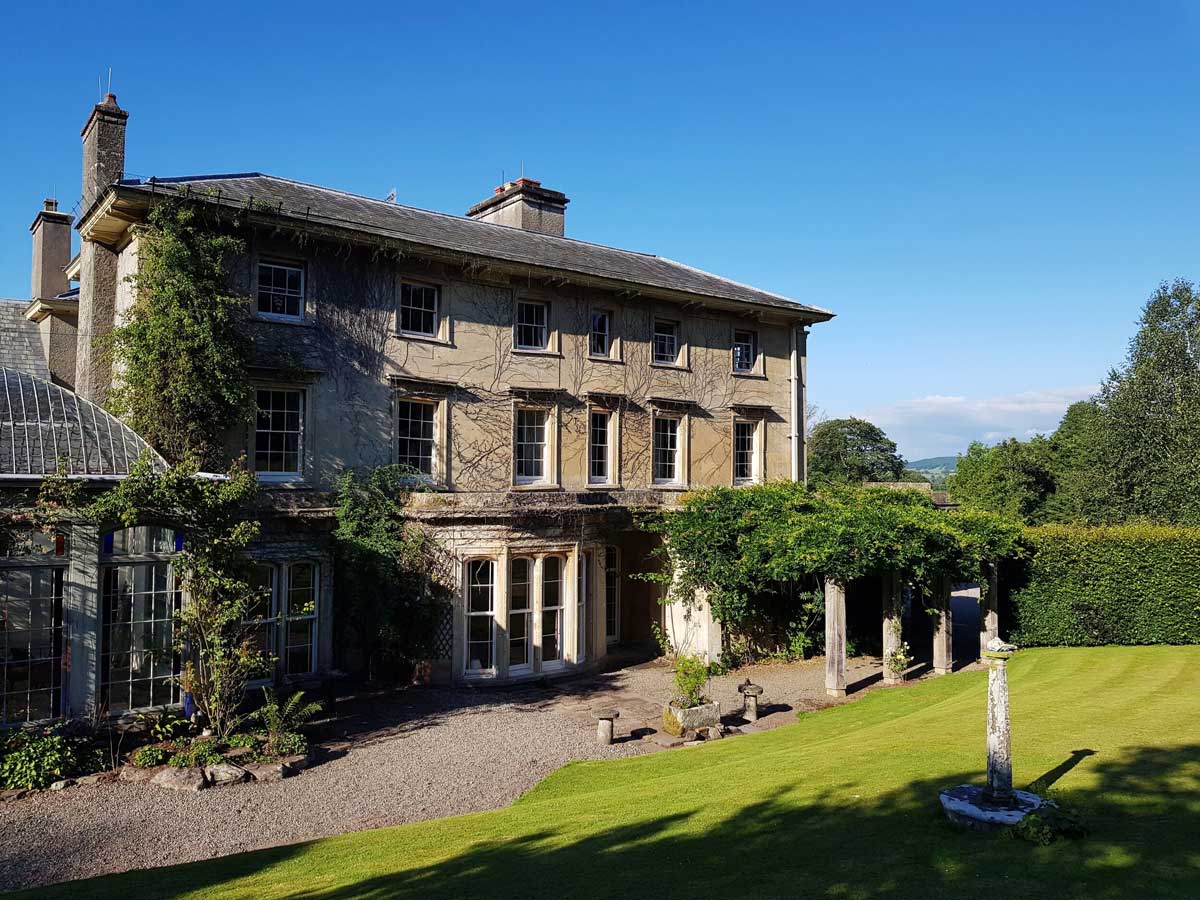 WINTER YOGA RETREAT 2023
November 24th - 26th & Penpont House
"Immerse yourself in an atmosphere of peace and tranquillity"
YOGA CLASSES VIA ZOOM
Weds / Friday Mornings - 7.00am