Woodland Retreat
Yoga Centre
Cardiff
Woodland Retreat contains Cardiff's largest purpose built yoga studio in an idyllic space set in half an acre of woodland in North Cardiff.
The studio is a wood-build that blends into its surroundings and is double insulated to keep out the cold.
Large windows, giving views of the garden, keep the studio open and connected to the land.
The polished oak floor gives a feeling of warmth and is the perfect surface to practise on. 
It has its own outdoor patio area allowing classes to come into the garden during the warmer months.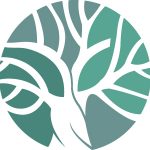 LIVE CLASSES BACK FOR 2022
After what feels like forever, we're delighted to be able to welcome you back to live, in person yoga classes at the Woodland Retreat. Find out more details on the Yoga Classes page now.
YOGA CLASSES VIA ZOOM
Tuesday Evenings - 7.30pm
Weds / Friday Mornings - 7.00am