About Woodland Retreat Yoga Centre
The Woodland Retreat Yoga Centre contains Cardiff's largest purpose built yoga studio in an idyllic space set in half an acre of woodland in North Cardiff.
The studio is a wood-build that blends into its surroundings and is double insulated to keep out the cold.
Large windows, giving views of the garden, keep the studio open and connected to the land.
The polished oak floor gives a feeling of warmth and is the perfect surface to practice on.
It has its own outdoor patio area allowing classes to come into the garden during the warmer months.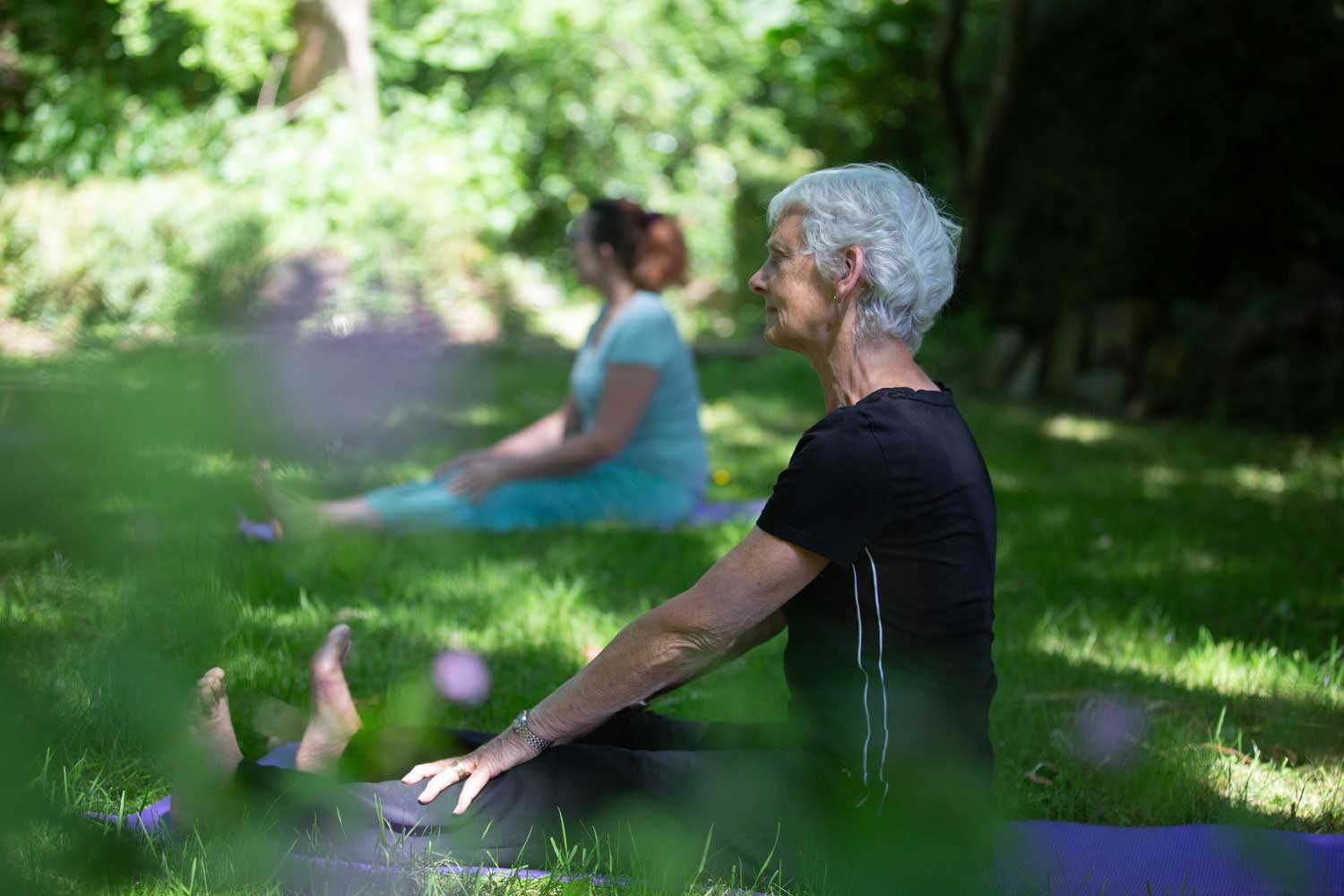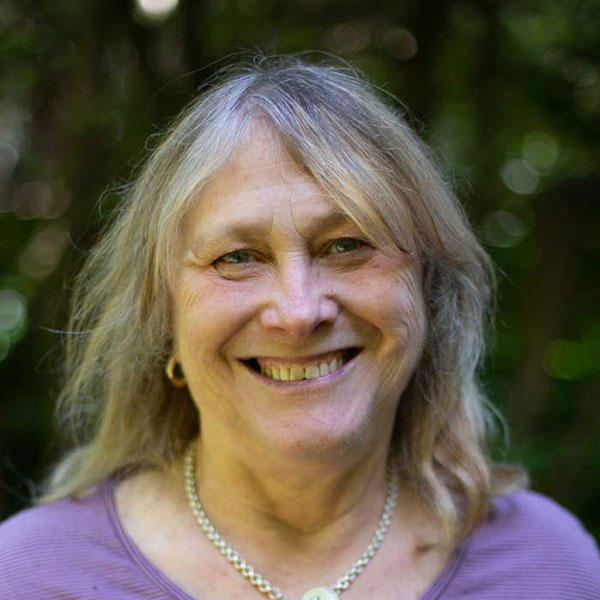 Mary Madhavi
Mary Madhavi is an intuitive yoga teacher. Through her vast experience of Yoga spanning over 40 years she is now internationally renowned. In this time she studied extensively and continuously with her teacher the late Philip Jones who shared the work of Swami Gitananda. Mary trained with Alan Babbington, becoming an Albion Yoga Teacher, with the Sivananda organisation, is an ATTC, and with the inspirational teacher Swami Indrananda Ji. She has studied widely with the British Wheel of Yoga and now runs seminars for them. Her studies are ongoing with the Bihar School, all this giving her an eclectic and sensitive approach to practice. She is a Craniosacral Therapist, group work facilitator, and counsellor.
Mary is dedicated to sharing Yoga as a way of life and her work encompasses a dynamic and grounded approach to yoga and meditation practices. Her sessions are infused with her loveable personality, joy for life and her warm acceptance of everyone. All aspects of Yoga are encouraged including Dynamic Asana (exercise) relaxation, yoga Nidra, meditation, philosophy and chanting.
After a serious road accident she learnt at first hand the power of Yoga by overcoming her disability against the odds. This has enabled her to inspire and help teachers and students alike to use the amazing power of practical classical Yoga to invigorate their lives, a powerful, transformative and heart opening experience. Mary is the founder & driving force behind YogaMobility.
Mary also runs yoga classes, day courses and retreats for able-bodied people of all levels of ability.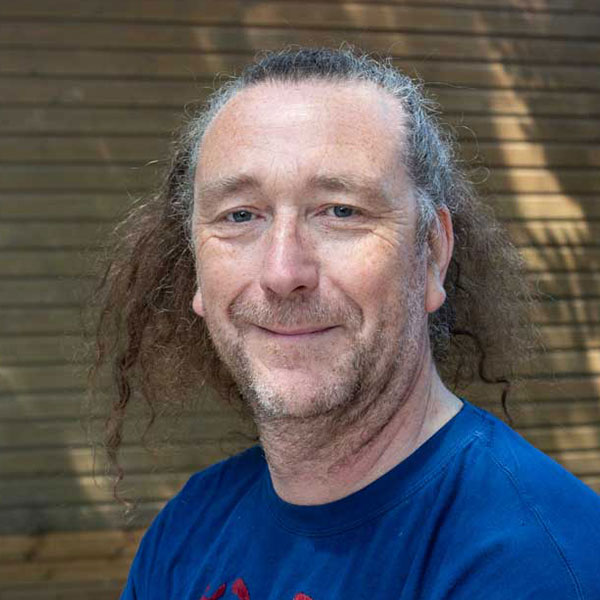 Jason Riseborough
YOGA TEACHER -YOGA EXPONENT FOR DISABLED PEOPLE HYPNOTHERAPIST AND COUNSELLOR
Jason had an accident in 1993 which focused his mind on finding a better way to live and approach his life. This search brought him to Yoga with Mary Madhavi in 1996 and this changed his life for the better in every way. From this beginning he decided to become a Yoga Teacher and share how this practice changed his life.
When he met Mary Madhavi he was interested in her approach to Yoga and especially to the way she worked with disabled people. He decided to join her team and began as a volunteer working and studying and eventually became, with Mary, the joint leader and director of YogaMoblity. He has trained and taught dedicatedly with Mary Madhavi over the past fifteen years, studied extensively with Swami Indarananda of the Patanjali School of Yoga, has Teaching Diplomas with the British Wheel of Yoga and Sivananda Yoga. He is also a Hypnotherapist and Counsellor.
Jason says that Yoga has given his life meaning as he realises that everything that happens has a purpose, it has helped him maintain his body, which is still painful after his accidents. Yoga is a way of being, a way of life for him.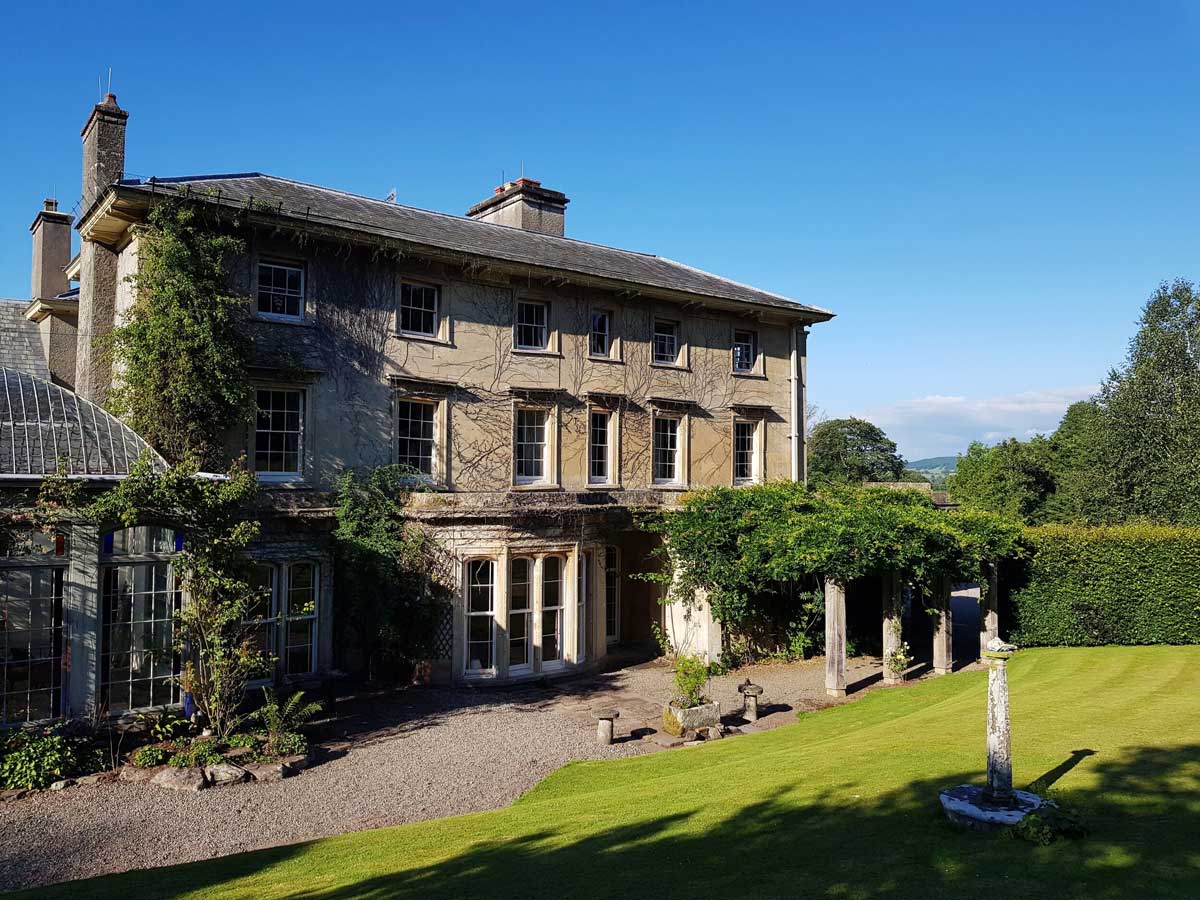 WINTER YOGA RETREAT 2023
November 24th - 26th & Penpont House
"Immerse yourself in an atmosphere of peace and tranquillity"
YOGA CLASSES VIA ZOOM
Weds / Friday Mornings - 7.00am